Duotone Kiteboarding
THE ONLY CONSTANT IN LIFE IS CHANGE. THE TIMES, THE CONDITIONS, EVERYTHING IS IN MOTION. ONLY THE DESTINATION STAYS THE SAME.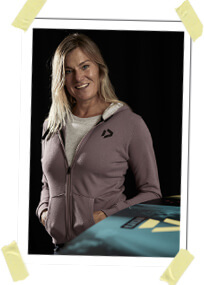 Ever since turning pro, I've been fortunate enough to be part of the Boards & More family as team rider promoting the leading kiting products in the world.
It's a privilege and I have to pinch myself ever so often…I'm living my own dream but it's the reality and I'm so stoked, super proud and incredibly grateful for it!
Over the 19 years that I've been with Boards & More, the group's innovations and developments have shaped the sport in so many ways and have strongly influenced leading advances in the industry. Whatever milestone in the evolution of kitesurfing you can think of — two, four, five lines, C-shapes, Delta kites, twin tips, directional boards, foiling etc. etc… — Boards & More took part in it.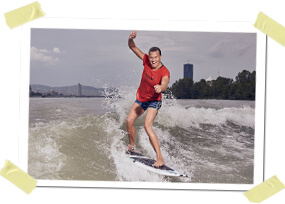 There's still no end in sight for progression and with the launch of DUOTONE KITEBOARDING in August 2018 the Boards & More group entered a new era. It's a sensation, something that has never happened before, not in kiting nor in any other industry and it's highly exciting to be part of it.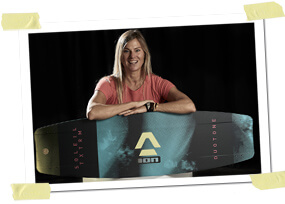 All the values that Boards & More is known for — advanced technologies, incomparable quality and continuous development — now under a new flag, ready to set the tone. Not responding to trends but rather setting them. On the continuous mission to explore and start new ways in the water: Welcome to DUOTONE!