My Curriculum Vitae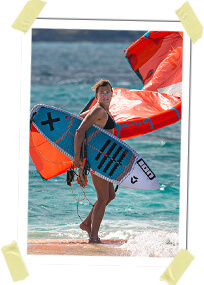 2002 – now  International Team Rider
DUOTONE KITEBOARDING, ION, QUOBBA FINS
After many successful years in the Kite World Cup (2003-2007), I have been pursuing a career as  "Globetrotting Freerider", adventurer, journalist & travel-writer. Organizing media-projects all across the globe, I capture my adventures in photos, texts and film. My articles (writing myself in English and German) are translated into  ITA, FRA, SPA, etc. Currently I am also working on my first book.
(besides my kiting career, I've also been since)
2013 – now  Massage Therapist
Certifications: Swedish, Trigger Point, Deep Tissue, Sports Injury & Movement Therapy, Pregnancy Massage, Energy & Intuitive Healing. Please check out: www.margaretrivermassage.com

2001 – 2002  Marketing & Circulation Manager
"Action Asia" Publications Ltd, Hong Kong
Responsibility for the overall management of the circulation & marketing departments: Managing and coordinating the global distribution & circulation throughout the Asia Pacific Network, USA & Europe, event sponsorship & trade show packages, focusing on both the design & sales side.
2000 – 2001  Business Development Manager
Institutional Investor Newsletters, Hong Kong
Successfully introduced and marketed a range of financial products, new to the Asian market.
1999 – 2000  Sales Executive
Euromoney Institutional Investor, London
1998 – 1999  Cabin Crew
British Midland Airways, London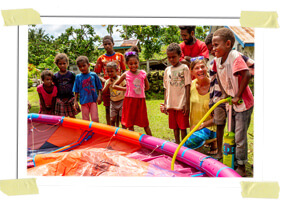 EDUCATION
1997-1998 University of Strathclyde, Glasgow, Scotland
Bachelor of Arts in Hotel and Hospitality Management
1994-1996 International Institute of Tourism and Management (ITM), Krems, Austria
Diploma 'Expert in the International Tourism and Hospitality Field'
1994 Bundesrealgymnasium Wien 19, Vienna, Austria
Graduation with the´Matura´ with distinction

LANGUAGES
Fluent in German, English, proficient in Portuguese, Spanish and French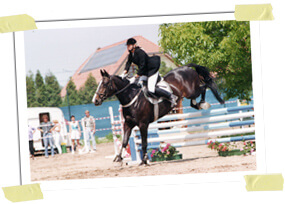 OTHER SPORTS & INTERESTS
Travelling: Exploring foreign countries and different cultures (I've been to over 60 countries so far).
Writing & Photography: For samples of my work please go to my portfolio.
Other Sports than kitesurfing:  Surfing (ISA certified instructor), SUP, scuba diving (PADI Advanced, CMAS* Bronze), yoga, swimming, mountainbiking, snowboarding, horsebackriding (Double National Junior Champion), hiking, aerobics (YMCA London certified instructor), Shotokan karate (orange belt), MuayThai kick boxing, 'adrenalin sports' (i.e. skydiving, bungee jumping, etc.).
Music, Literature, and Film (Stunt rider in the Walt Disney Production 'The Tree Musketeers').
Loving Mother Nature & the great outdoors !
Please also check out 'MY PROFILE', read a 'SHORT INTERVIEW WITH ME', scroll through my 'COMPETITION RESULTS' and find out what I focus on today: 'FREERIDING' … and most of all: enjoy & have fun cruising around www.kitegabi.com !!