Massage & Bodywork Therapies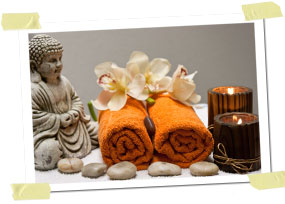 Having been a professional sports-woman for the past 19 years, the importance that I attach to my body – my biggest "asset" – is immense.
But it's not only the physical condition that will determine our performance, shape, vigour and health. Body and mind are connected and it is absolutely crucial to take a more holistic approach in order to promote overall well-being.
Massage is a very powerful ally to relax body, mind, and soul!
Research continues to show the enormous benefits of touch — which range from treating chronic diseases, injuries, and neurological disorders, to alleviating the tensions of modern lifestyles.
Some of the documented positive effects of massage are:
• Stimulating blood circulation and increasing supply of oxygen
to the muscles as well as nutrients into tissues and vital organs. 
• Alleviating back pain.
• Improving range of motion & posture.
• Enhancing immunity by stimulating lymph flow.
• Relaxing and softening injured, tired, and overused muscles.
• Increasing joint flexibility.
• Soothing depression & anxiety.
• Relieving stress and enhance sleep quality.
• Relieving migraine pain & headaches.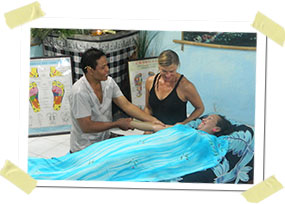 Studying and becoming a massage therapist felt like a deep inner calling for me, and it is absolutely wonderful to be able to help people with their health and well-being.
I have trained extensively in Australia and also have had the privilege to study with Chyrillus Ketut Samiratha, an eminent 5th generation Indonesian healer on the Island of Gods, Bali.
As member of the IICT (International Institute of Complementary Therapists) I'm offering a range of different types of massage:
Swedish Massage: This is a gentle form of massage that uses long strokes, kneading, deep circular movements, vibration and tapping to help relax and energize you.
Trigger Point Massage: This massage focuses on areas of tight muscle fibres that can form in your muscles after injuries or overuse.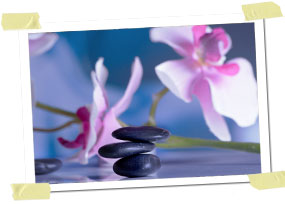 Deep Tissue Massage: This massage technique uses slower, more-forceful strokes to target the deeper layers of muscle and connective tissue, commonly to help with muscle damage from injuries.
Sports Massage: This treatment is geared towards people involved in sport activities to help prevent or treat injuries.
Energy & Intuitive Healing: Using my hands, I'm clearing, energising and balancing the chakras, meridians and energy fields. Designed for the sensitive individual who seeks to bridge holistic spiritual and energetic healing with the physical massage experience.
Pregnancy Massage: Specifically tailored to the needs of pregnant women and their changing bodies – to relax tense muscles, ease sore spots, improve circulation and mobility, and just make you feel good. Can also assist with shorter, easier labour for expectant mothers.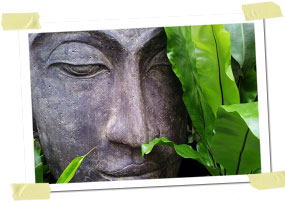 Getting a massage can do you a world of good!
With my company MOBILE MASSAGE & BODYWORK THERAPIES, I am available for mobile service in the privacy of your home or holiday accommodation all throughout the Cape-to-Cape region (Dunsborough to Augusta, WA) as well as I'm more than happy to arrange a team of therapists for GROUP BOOKINGS.
For enquiries or appointments, simply send me an sms: 0467 331991 or email to kitegabi@kitegabi.com and I will get back to you asap.
I'd love to apply my magic touch to boost YOUR health & well-being!
Gabi